Sorry we are experiencing system issues. Please try again.

Get The Exposure Your Home Deserves! For many homeowners their largest asset is their home.  When you hire me to sell your home, I take that job very seriously.  My number one priority is giving you the advice and market data to help you get the most money for your home in the shortest time on the market.  I have also chosen to align myself with a company that uses up to date technology for getting the most marketing exposure for your home.  Below you will find my marketing plan that I feel outshines the competition.  Contact me to discover how I can help you get your home SOLD! Market Positioning
In-depth analysis of where your home should be positioned compared to the competition in your market
In home consultation regarding condition and staging so your home outshines the others
Pre-MLS Marketing Creating a "buzz" before your home is offered to the public is crucial.  Buyers love it when they feel they are getting access to a home before it hits the market.
"Pre-MLS" marketing to the Realtor community
Website Blogs announcing upcoming listing
"Coming Soon" yard sign exposure
Mobile data delivered directly to buyer's phones
Marketplace Exposure
Online Presence – SEO driven marketing for maximum online exposure
Austin Multiple Listing Service
Professional Photography and Virtual Tours
Trade Association Websites – austinhomesearch.com, Realtor.com
Mobile Access providing instant information and photos to potential buyers
Open Houses
Realtor Property Tours
"Just Listed" Mailers
Email Flyers and Property Flyers
  National Web Site Syndication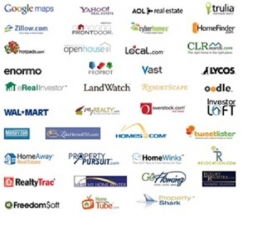 Online Video 

Social Media

  If you are ready to get moving,
CONTACT
ME
today!